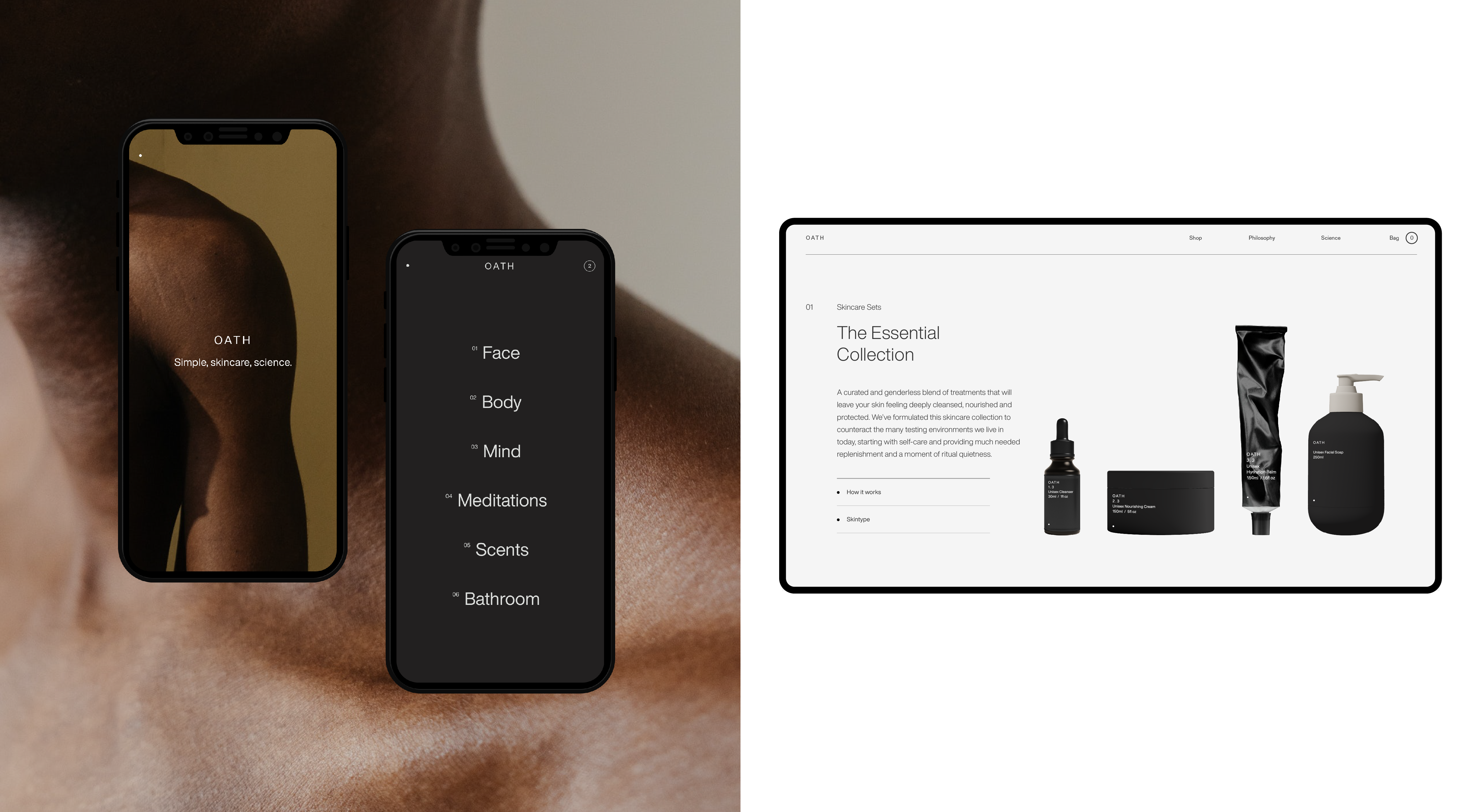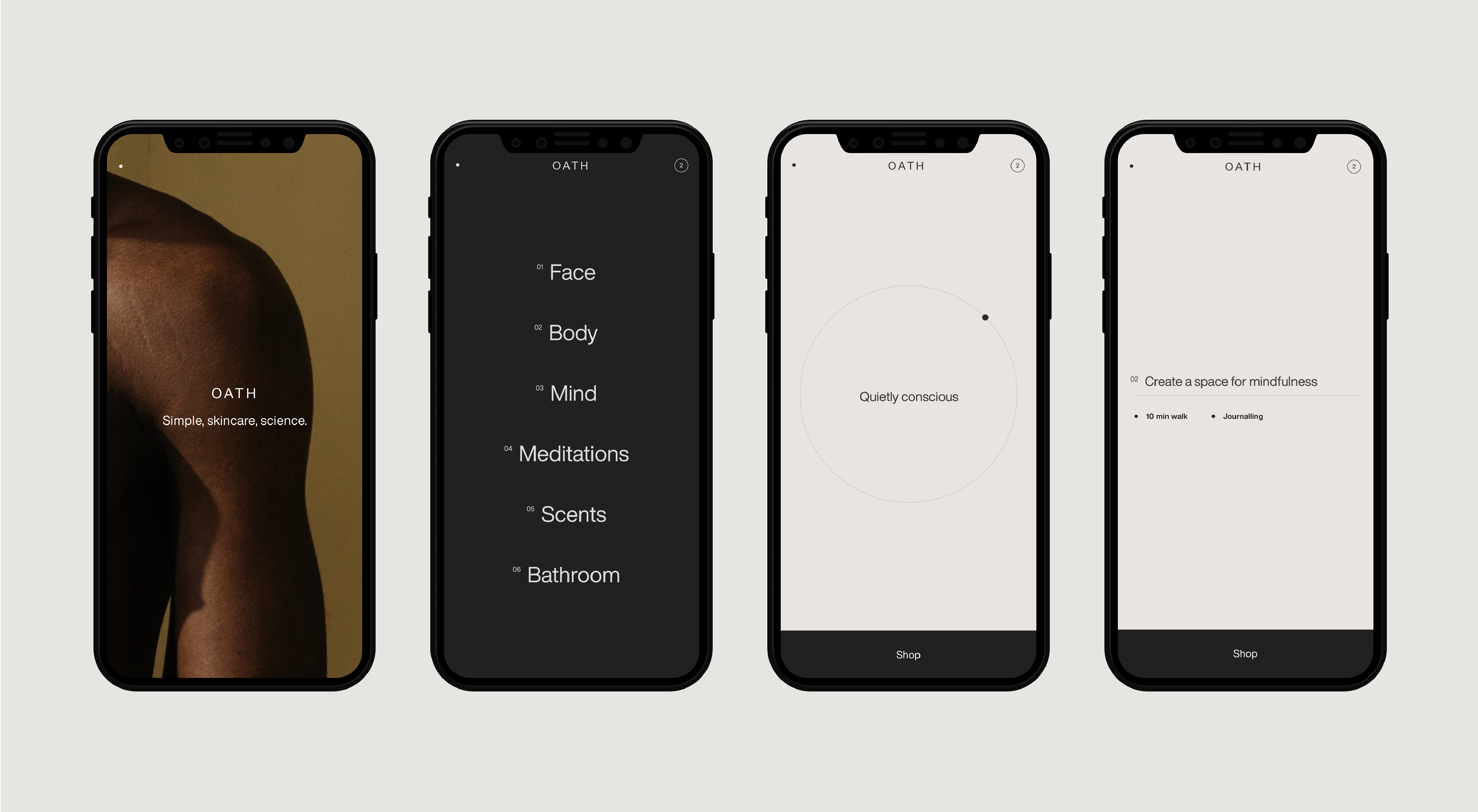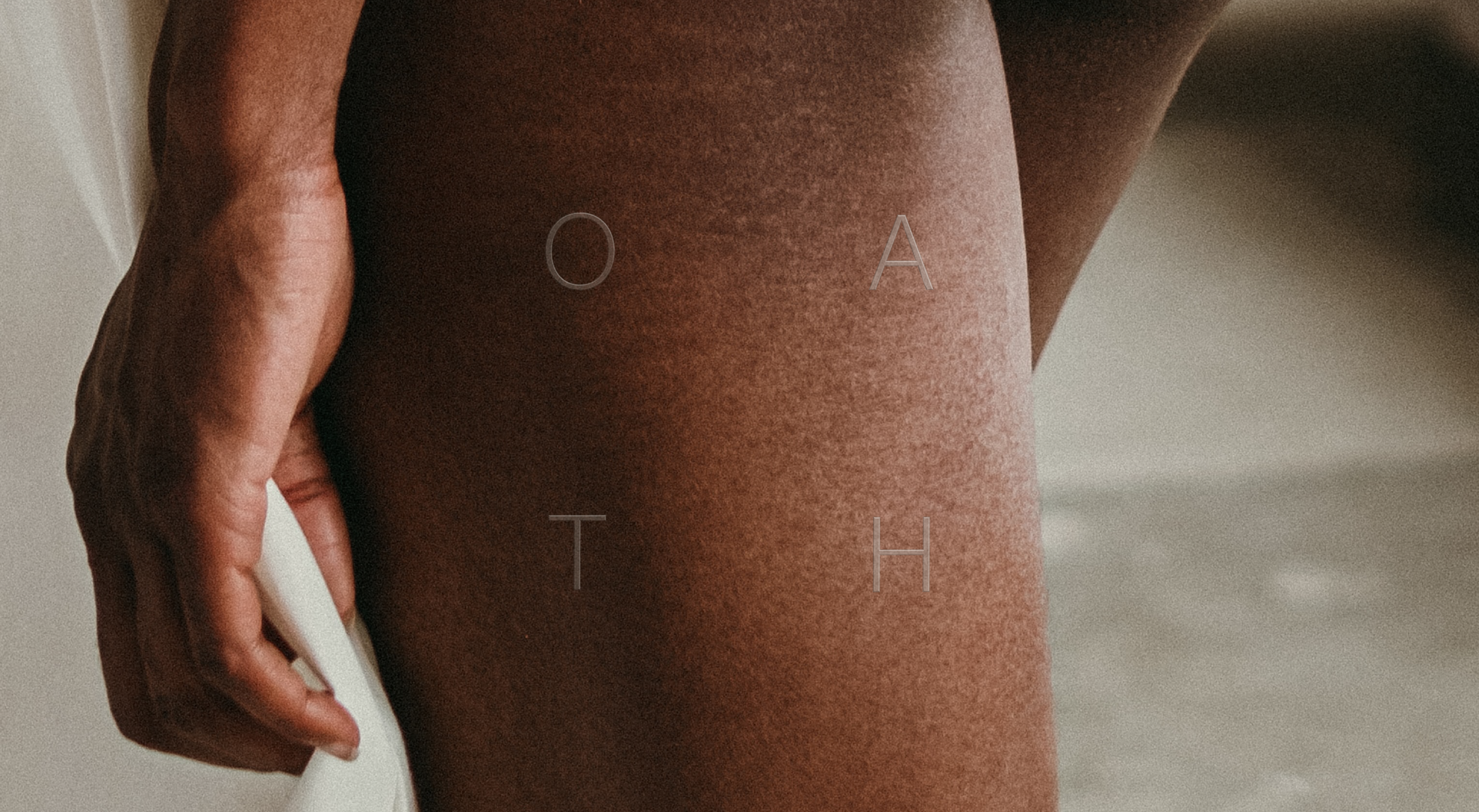 Brand Identity, Brand Strategy, Website Design, Packaging, Collateral, Creative Direction


Industry: Health + Wellbeing
Location: Hong Kong
Year: 2020






A gender-neutral skincare brand centred around the practice of mindfulness, ritual, skincare and science. We curated an end to end brand and digital experience that echoes the quiet and conscious nature of the brand and it's product collection. Leaning gently on the environment, we opted to blind emboss the printed collateral; establishing an aesthetic with a unified, genderless and minimalist labelling system that corresponds with the core brand hallmarks.